Sorry, wrong answer. Please try again.
Well done ! That's the right answer.
If someone is up in arms about something, they are very upset or angry about it and are protesting strongly in a quite public manner, or they are openly rebellious.
French translation
s'insurger, être à l'origine d'une levée de boucliers
How NOT to translate : *haut dans les armes
...................................................
Examples in the press
'Advocates up in arms over Bill that will create 'lawyer without warrant'
Critics suspect the Bill allows law graduates without a warrant to provide legal services outside court litigation, particularly to favour government employees and ministerial appointees
Malta's lawyers are up in arms over a government Bill that could create two categories of legal professionals, one of them lacking the necessary warrant in to practice in the courts of law but still guaranteed legal recognition.'
MaltaToday 17 June 2021
......................
'Mijas Residents Up In Arms Over Coronavirus Vaccination Queues
MIJAS residents have been up in armsand have taken to social media to complain about coronavirus vaccination queues.
The ongoing vaccination programme in Spain is progressing extremely well but it seems there are hiccups in some places.
According to social media reports, residents in Mijas have been forced to wait up to two hours to get their jabs. But not only have they had to wait they have also been left queueing in the sun without having anywhere to sit down and rest their legs in the heat of the sun.'
EuroWeekly, 17 June 2021
...................................................
Everyday usage
They were really up in arms about what happened.
Local residents are up in arms over plans to build a new shopping centre.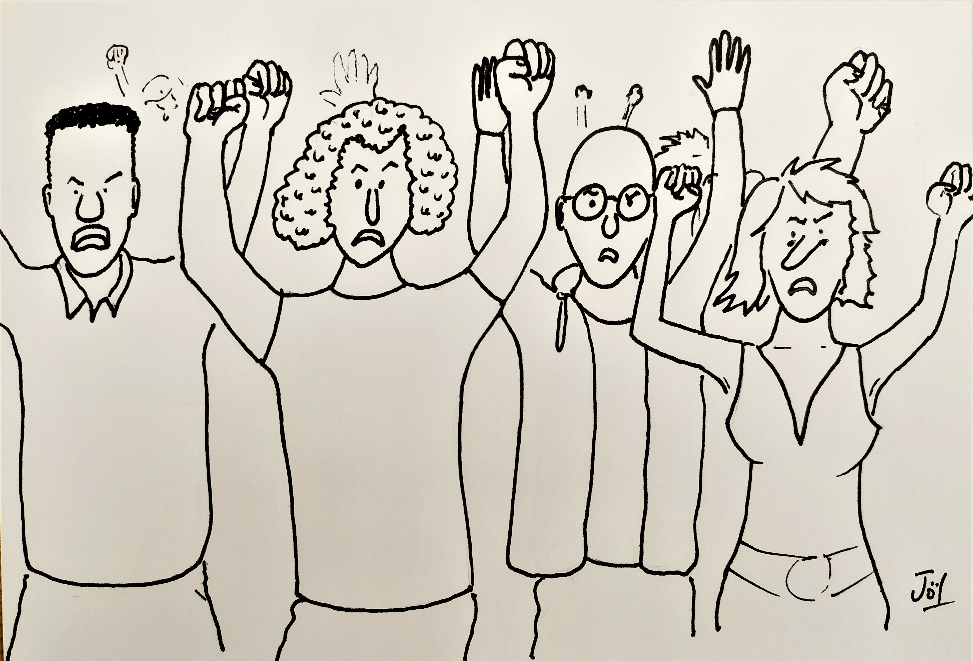 EnglishTonic and Claramedia, 23 July 2021
Sorry, wrong answer. Please try again.
---
Missed last week's phrase ? Catch up here