---

Click below to listen to the phrase.
Choose the correct definition a, b or c.
Sorry, wrong answer. Please try again.
Well done ! That's the right answer.
To paint the town red means to go out, celebrate and have fun, often involving drinking and dancing.
It is widely believed to come from 1800s American slang. Firecrackers would be exploded into the air on American Independence Day in New York, turning the sky red.
French translation
faire la fête, la java, sortir faire la bringue
How NOT to translate : *peindre la ville en rouge
...................................................
Examples in context
'Paint the town red
St George's Day, which falls on April 23, will be commemorated on Sunday, April 21 with a parade through the town by Scouting organisations and a service in St Mary's Church, extends the theme to the colours of our national flag.
Entry to the festival and its events is free of charge but, of course, there will be plenty of retail therapy opportunities with beautiful arts and crafts to buy at affordable prices and all Melton's wonderful cafes, restaurants and shops to sample while you enjoy the festival and consider your purchases.'
Melton Times, 17 March 2013
............
'It's time to dust off those flags and paint the town red and white once again.
People in Emsworth are gearing up for their own unique celebration of St George's Day – a party that has now become one of the biggest in the country.
For the last two years more than 2,000 people have lined the streets to see a grand military parade and celebrate everything English.
This year will be no different – apart from the fact that the military parade will be held on April 21, two days before our national day due to the Easter break.
A new spectacle this year will be the St George's flagpole, which will ensure the English flag is flying high and proud over the town square.'
The Portsmouth News, 22 March 2011
...................................................
Everyday usage
Sarah and I painted the town red last night. We had a feast at the restaurant down the road, to celebrate my birthday.
This is the perfect opportunity to go out, have fun, and paint the town red !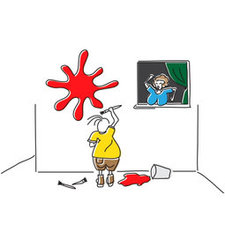 Make sure to join us for the St. George's Day party Claramedia and lots of partners throw this Thursday in Villeneuve d'Ascq !
Buy your tickets here if you haven't already !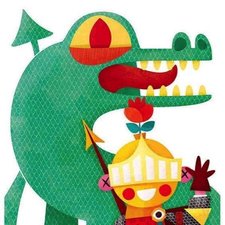 Sorry, wrong answer. Please try again.
---
Missed last week's phrase ? Catch up here