---

Click below to listen to the phrase.
Choose the correct definition a, b or c.
Well done ! That's the right answer.
Hot air is empty, exaggerated talk. If something that someone says is just hot air, it is not sincere and will have no practical results.
French translation
du vent, du pipeau
How NOT to translate : *de l'air chaud !
...................................................
Examples in context
'Global warming talk can be a lot of hot air
Alice Bell is right that we need to talk about climate change (Opinion, 6 December). However, when we do, people often say there is no point in cutting one's own emissions (by not flying, for example) because hardly anyone else is ; and they say there is no point in the UK doing anything, because other countries aren't. Sadly, people in other countries are probably using the same arguments and so, in a self-fulfilling way, it could be argued that they are all correct. Certainly there is no evidence that nations or individuals are actually going to make the changes needed to cut greenhouse gas emissions adequately, whatever pledges may have been made at international conferences.'
The Guardian, 6 December 2016
..........................
'Is AirGig a lot of hot air ?
Rural areas across the United States soon might receive stronger and faster wireless service from AT&T, but details are scant on how exactly that would transpire.
In September 2016, AT&T announced Project AirGig, a "transformative technology" that would use power lines to deliver what the company promises to be "low-cost, multigigabit wireless internet speeds." The company says it expects to kick off its first field trials for the service in 2017.'
Consumers Digest, January 2017
...................................................
Everyday usage
Their promises turned out to be just so much hot air.
That last speech of his was pure hot air.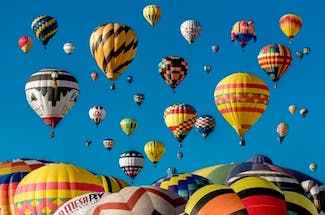 Sorry, wrong answer. Please try again.
Sorry, wrong answer. Please try again.
---
Missed last week's phrase ? Catch up here