---

Click below to listen to the phrase.
Choose the correct definition a, b or c.
Sorry, wrong answer. Please try again.
Well done ! That's the right answer.
"Salad days" is a Shakespearean idiomatic expression used to refer to a youthful time, accompanied by the inexperience, enthusiasm, idealism, innocence, or indiscretion that one associates with a young person. A more modern use, especially in the United States, refers to a heyday, a period when somebody was at the peak of their abilities—not necessarily in that person's youth.
French translation
les belles années, les années tendres, le temps de l'insouciance, période de gloire
How NOT to translate : *des jours salades
...................................................
Examples in context
'Five Things We Learned From The Washington Post Story On Trump's Toxic White House
President Donald Trump's first few days in office have been filled with drama and sweeping executive actions. He reignited the Dakota Access and Keystone pipelines, pulled the U.S. out of the Trans-Pacific Partnership trade agreement, and revived a block on federal funding for any non-government organization that provides abortion-related services. Busy man. The busiest president ever, perhaps, but behind the scenes, sh*t is going down.
The Washington Post reveals that the salad days of the Trump White House sound like an utter, backstabbing nightmare.'
Washington Post, 24 Jan. 2017
.............
'The Who deliver blistering show in a fog at OutsideLands
SAN FRANCISCO — It's hard when the odds are seemingly stacked against you.
Headlining the final night of a three-day music festival in a steady mist, enshrouded in fog and gusty winds. Late Sunday night, when booze and other substances had taken their collective toll on a once-hearty crowd. An indifferent audience of 80,000 — most of them Millennials — vaguely familiar with the headliner's work, save for TV car jingles and theme songs from the CSI franchise.
And yet The Who packed a powerful, two-hour punch of arena rock that jostled the OutsideLands gathering out of its numbed state at Golden Gate Park last night.
A deep catalog of rock anthems, punctuated by power chords, windmills, introspective ballads, booming vocals and a couple of strategic scissor kicks did the trick. (...)
The band has integrated younger musicians to fill the yawning chasm left by the deaths of bassist John Entwistle and, decades ago, of drummer Keith Moon. The Who is a different band, to be sure, but one with a richer, more-fluid sound than the blitzkrieg of sound and fury during its salad days in the 1960s and '70s.'
USA TODAY, 14 August 2017
...................................................
Everyday usage
Whenever I ask my grandfather the meaning of a word I hear on TV, he always laughs and says he'll tell me when I'm no longer in my salad days.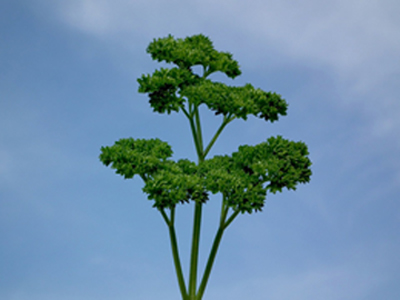 The phrase is used in the opening line of the track Lovers Who Uncover by the Little Ones : "Where do all the lovers meet with one another, in an effort to uncover what has happened to their salad days ?"
Sorry, wrong answer. Please try again.
---
Missed last week's phrase ? Catch up here