Sorry, wrong answer. Please try again.
Sorry, wrong answer. Please try again.
Well done ! That's the right answer.
If someone knuckles down, they apply themselves seriously to some task or goal, or they get busy doing something.
French translation
tenir bon, s'accrocher, se concentrer, s'y mettre sérieusement
How NOT to translate : *descendre son jarret
...................................................
Examples in the press
'Nine-month countdown starts as UK and EU knuckle down for post-Brexit trade talks
The first round of post-Brexit trade talks between the UK and European Union are due to start on Monday, with the two sides well apart on a final agreement.
David Frost, the Prime Minister's Europe adviser, and his team of negotiators will travel to Brussels to kick-start the nine-month process of vying to secure a new trade arrangement with the EU.'
ITV, 2 March 2020
............
'World knuckles down to slow spread of COVID-19
Extreme measures are being used in more countries to limit illness and death from the virus.'
CBC, 10 March 2020
...................................................
Everyday usage
I think this is one of those occasions where one has to... buck up and knuckle down.
Rather than calling for the continuation of the ratification process in an attempt to isolate this new black sheep, it would be better to knuckle down to a clear analysis of the situation.
He is clearly ready to knuckle down to the task.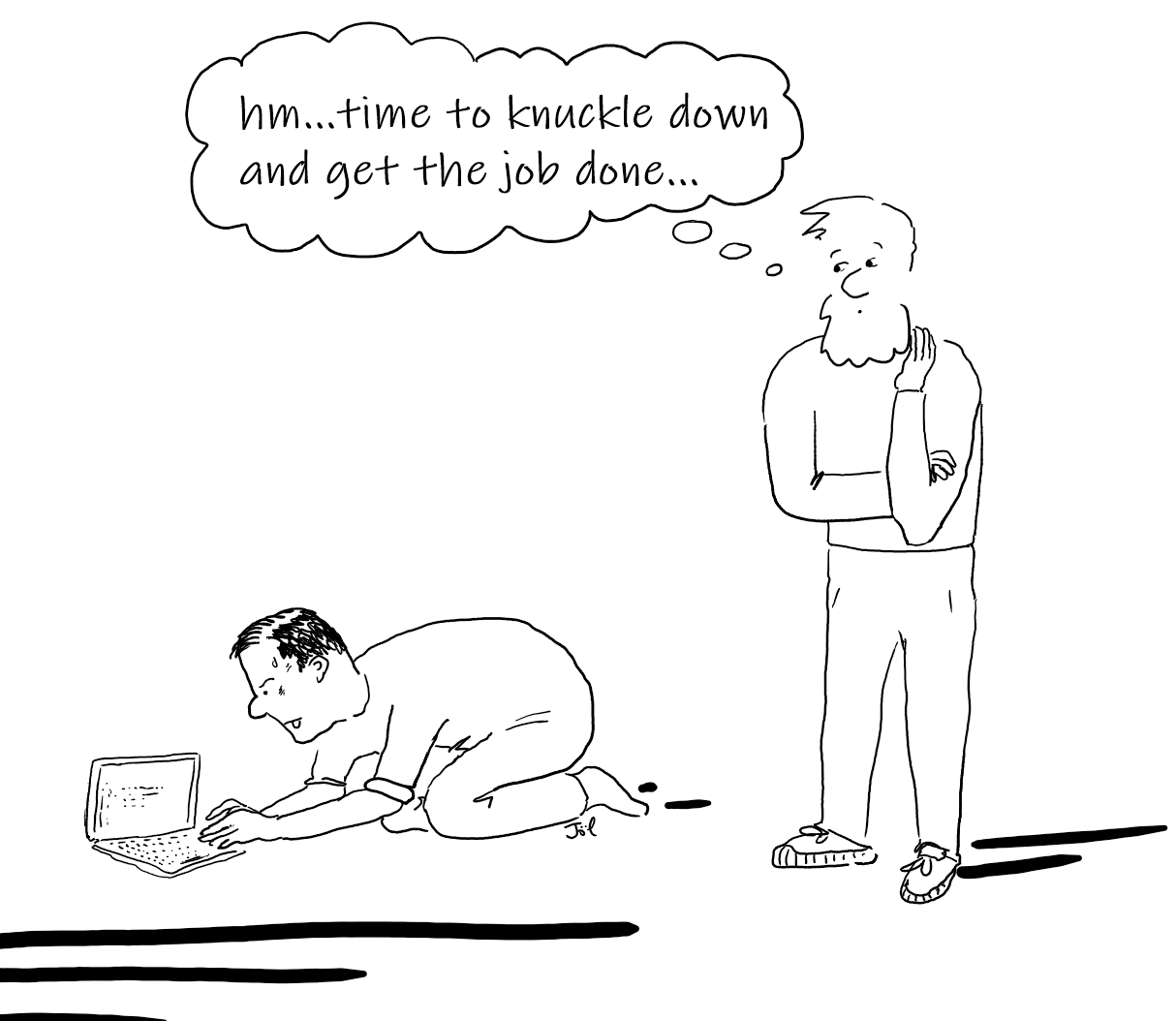 ---
Missed last week's phrase ? Catch up here