---

Click below to listen to the phrase.
Choose the correct definition a, b or c.
Well done! That's the right answer.
To lose the plot means a person is no longer capable of thinking rationally or acting consistently.
It is suspected to have derived from a reader or theatre-goer who has lost track of the story.
French translation
perdre la tête
How NOT to translate : *perdre l'intrigue
...................................................
Examples in context
'Why Britain has lost the plot with sandwiches
I went to Edinburgh for the back end of its Big Showing-Off Festival. If you like people showing off, you would love it.
For the streets are jam packed with people who are good at catching things, or standing on wobbly things without falling over, or just standing still while covered in paint. "Accidentally look at this as you walk past," they cry, "and put some money in this bucket and keep street theatre alive."
Anyway, as a consequence of going from show to show, my diet was shot to pieces. I had to pick up food on the go, which meant that everything I ate over two days came in some sort of roll.
And what I have discovered is that, as a civilisation, we have completely lost the plot with regard to sandwiches.'
The Mirror, 3 September 2015
............
'Hamilton coach David Gemmell: National League 2 title is within sight, but there's still a long way to go
Hamilton coach David Gemmell reckons the festive break will allow his players to recharge their batteries and send them on a run to the National League 2 title.
The Bulls grabbed their fourth successive win at Preston Lodge with a bit to spare and in two of their last three victories they have not conceded a point. As a result of a remarkable season they are 12 points ahead of nearest challengers Falkirk and with a points difference of +133.
"We had a chat with them and they said they had lost the plot, their focus went and they started to bite at one another because we lost the try, when before they had been playing really well so that was a good reaction."'
The Daily Record, 24 December 2015
...................................................
Everyday usage
Why would she schedule a meeting at the same time as our presentation? She must have lost the plot.
You might think I'm losing the plot a bit, but hear me out. This could be a new era for our company.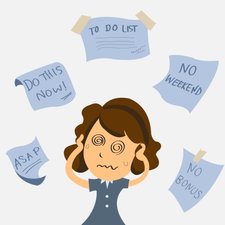 Sorry, wrong answer. Please try again.
Sorry, wrong answer. Please try again.
---
Missed last week's phrase? Catch up here