Sorry, wrong answer. Please try again.
Well done ! That's the right answer.
If you are under the gun, you are under pressure to solve a problem or meet a deadline. You may also worry because you have to do something by a particular time or in a particular way.
This idiom alludes to a gun being pointed at a person to force him or her to act.
French translation
être sous pression, le dos au mur, avoir le couteau sous la gorge, un pistolet sur la tempe
How NOT to translate into French : *sous le pistolet
...................................................
Examples in the press
''Under the Gun'- Mayor Adams tells Tara Rosenblum about plans to curb gun violence
Mayor Eric Adams speaks EXCLUSIVELY with News 12's Tara Rosenblum about what he's doing to cut down on gun violence in New York City.'
News 12 Connecticut, 20 April 2022
..........................
Canada under the gun as NATO allies to present defence spending plans by Jun
Pressure from Canada's allies to boost the country's defence budget marked the end of an extraordinary summit on the war in Ukraine, as Prime Minister Justin Trudeau vowed anew to increase military spending but with only vague suggestions of how to get there.
NATO members gathered Thursday in the Belgian capital, strategizing on the alliance's latest response to Russia's invasion of its neighbour and pledging to draw up plans by June to bolster spending on their respective militaries.
Check News, 24 March 2022
...................................................
Everyday usage
Manufacturers are under the gun to offer food alternatives.
We do not want the government to put us under the gun.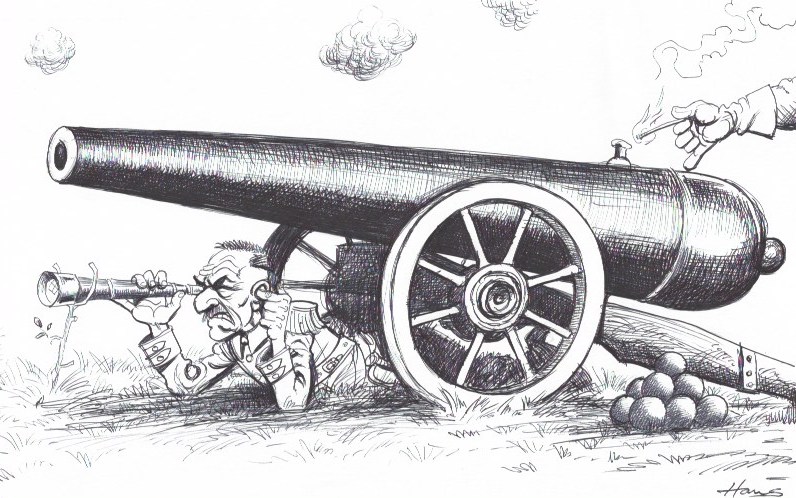 EnglishTonic and Claramedia, 10 June 2022
Sorry, wrong answer. Please try again.
---
Missed last week's phrase ? Catch up here