---

Click below to listen to the phrase.
Choose the correct definition a, b or c.
Well done ! That's the right answer.
To call it a day means to end an activity or a day of work.
The first recorded use of the phrase is said to have been in 1919. The phrase "to call it a night" was reportedly first used in 1938.
French translation
arrêter, s'arrêter, s'arrêter là pour aujourd'hui
How NOT to translate : *appeler ça un jour
...................................................
Examples in context
'Ian Woosnam calls it a day at Augusta after toilet break on the last
It is not just Tom Watson saying his farewells to the Masters here this week.
Ian Woosnam revealed that he, too, will never compete in this major again after an 81 left him on 19 over.
The 58-year-old has been to so many doctors and tried so many medications to allow him to enjoy this, one of the most picturesque walks in golf. Yet, after 28 appearances, he has finally accepted his fate.
"I said in the past that if I started shooting in the 80s I would call it a day. It's time for me to sit back and watch. I'll still keep coming to the tournament obviously. It's a shame to finish off playing like that but you can only do your best. Never mind, I've still got a Green Jacket."'
The Telegraph, 8 April 2016
............
'Overly Sensitive ? Maybe, Maybe Not
When Kim Moffitt uses most eye creams, they sting. If she tries to layer sunscreen and moisturizer, she breaks out. Traditional exfoliators like fruit enzymes or glycolic acid leave her looking as if she had sandpapered her face.
To make products suitable for so-called reactive skin, a lot of companies just mix in the anti-inflammatories allantoin (a comfrey plant extract) or bisabolol (a chamomile extract) and call it a day. These ingredients may help, but it depends on what else is in the formulation, Dr. Draelos said.
Other companies are pouring millions of dollars into new ingredients. The Restorsea line is based on an ingredient derived from an enzyme young salmon release at birth to break down their eggshells.'
The New York Times, 26 April 2016
...................................................
Everyday usage
Basically, you have to know when to call it a day !
It's been a long week with the amount of deadlines we have had to meet. How about we call it a day, and come back on Monday ready to tackle our next project ?
I'm thinking about just calling it a day with this new scheme. It is too precarious to stand the test of time.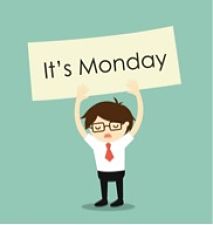 Sorry, wrong answer. Please try again.
Sorry, wrong answer. Please try again.
---
Missed last week's phrase ? Catch up here