---

Click below to listen to the phrase.
Choose the correct definition a, b or c.
Sorry, wrong answer. Please try again.
Well done! That's the right answer.
Snail mail is a term used to describe the traditional postal service, in light of our new digital methods of communication. The expression is used to remark on how slow the post can be compared to modern ways of sending mail.
The idiom was reportedly first used in 1942 as a news headline. 1981 is said to be the first time it was used to highlight the contrast in speed with technology.
French translation
courrier postal
How NOT to translate : *courrier d'escargot
...................................................
Examples in context
'Only 36 per cent of Canadian primary-care docs think health system works well
Twenty years after e-mail started to eclipse snail mail, most family docs in Canada are still in the dark age, with 85% not set up to reply to e-mail from patients, the worst mark in an international report released Monday.
That poor finding for Canada was one of many in a report that found family doctors here ill-prepared to manage patients with the most challenging conditions, from dementia to multiple chronic ailments.
Published by the U.S.-based Commonwealth Fund, the annual report is grounded in surveys each year of primary-care physicians in 10 countries — Canada, Australia, Germany, Norway, Sweden, Switzerland, the Netherlands, New Zealand, the United Kingdom and the United States.'
The London Free Press, 8 December 2015
............
'The Marketing Virtues of Good Ol' Snail Mail
As marketers rush to pour money into new apps and social media campaigns, old-fashioned snail mail updates and print ads still have traction among consumers.
According to a new report from marketing research firm MarketingSherpa, 54% of consumers surveyed said they want to receive mail from brands they're interested in. However, only 19% of marketers in the study said they send updates such as coupons and discounts in the mail.
Brands are less inclined to make big snail mail pushes because of the higher cost relative to email as well as the difficulty in tracking the impact and engagement of print updates, which is much easier to do with digital media, said Daniel Burstein, MarketingSherpa's director of editorial content. The research is based on surveys of 2,021 respondents over the age of 18 and 455 brand marketers.'
The Wall Street Journal, 2 November 2015
...................................................
Everyday usage
I can't believe they chose to send the document by snail mail. We need it to finish the expenses report, which is due tomorrow!
She sent it by snail mail, the old-fashioned way, to let them know we mean business.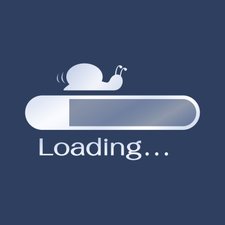 Sorry, wrong answer. Please try again.
---
Missed last week's phrase? Catch up here