---

Click below to listen to the phrase.
Choose the correct definition a, b or c.
Sorry, wrong answer. Please try again.
Well done ! That's the right answer.
If the world is your oyster, you have the ability and the freedom to do anything or go anywhere.
From Shakespeare's The Merry Wives of Windsor :
Falstaff : I will not lend thee a penny
Pistol : Why, then the world is my oyster, which I with sword will open.
Falstaff : not a penny
(2.2.3-4), Pistol to Falstaff
The original implication of the phrase is that Pistol is going to use violent means (sword) to steal his fortune (the pearl one finds in an oyster).
We inherit the phrase, without its original violent connotation, to mean that the world is ours to enjoy.
French translation
le monde t'appartient, l'avenir t'appartient
How NOT to translate : *le monde est ton huître
...................................................
Examples in context
'How to make the world your oyster as an exporter
Manufacturers account for nearly half of all UK exports, far more than other sectors of the economy. But that still leaves room for growth. Here are some resources to help you get started or step up your export efforts.'
The Guardian, 18 November 2015
............
'Why only the lucky can 'lean in'
Character education can teach the soft skills that lead to a better life. But if you're mired in poverty or held back by prejudice, it's not enough.
Parents who read to children and encourage them appropriately are creating the conditions for success. Yet it's easier said than done for impoverished and stressed families to convey the crucial message that life is what you choose to make of it, the world your oyster, to children who can see that's clearly not how it was for their parents.'
The Guardian, 13 February 2014
...................................................
Everyday usage
From trendy restaurants and fine grocery stores to spas, boutiques, riverfront cafés and stores, the whole world is your oyster !
You're free and healthy, so the world is your oyster.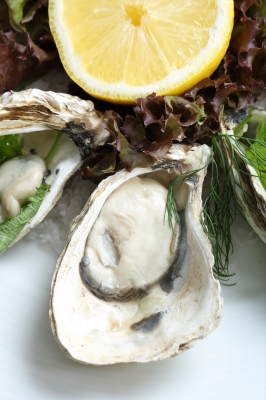 Image courtesy of hin255 at FreeDigitalPhotos.net
Sorry, wrong answer. Please try again.
---
Missed last week's phrase ? Catch up here