Sorry, wrong answer. Please try again.
Sorry, wrong answer. Please try again.
Well done ! That's the right answer.
If someone is like a bear with a sore head, they are being very ill-tempered and irritable.
The phrase is mainly British.
French translation
pas à prendre avec des pincettes, aimable comme une porte de prison
How NOT to translate : *comme un ours avec un mal de tête
...................................................
Examples in the press
Insights : AI crypto ratings vs The bear market
Evai's founder and CEO, Matt Dixon examines the unprecedented market conditions and lifts the lid on the predictive technology that is powering and protecting profits
As crypto adoption begins its journey towards one billion users, lessons from the traditional financial sector have inspired the development of a new decentralised approach to financial ratings that embraces the predictive power of artificial intelligence (AI) and machine learning (ML).
….
Like a bear with a sore head, the crypto market has been suffering a hangover from recent announcements coming out of the US which have been compounded by the high-profile headaches caused by $LUNA and Celsius Network. Traders have been left searching for ways to navigate the economic headwinds, but more on that shortly.
Gulf Business, 24 Oct. 2022
...................................................
Everyday usage
'You're like a bear with a sore head this morning. What's wrong with you ?'
David is like a bear with a sore head first thing in the morning—Don't even try to talk to him until he's had his first coffee.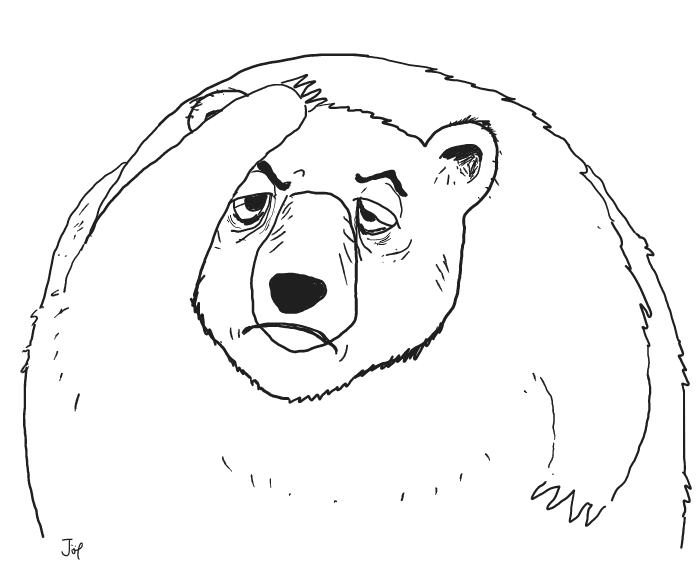 28 Oct. 2022
---
Missed last week's phrase ? Catch up here