---

Click below to listen to the phrase.
Choose the correct definition a, b or c.
Well done ! That's the right answer.
a red-letter day is a day that is pleasantly noteworthy, exciting or memorable.
French translation
un grand jour, un jour à marquer d'une pierre blanche, une journée spéciale
How NOT to translate
un jour de lettre rouge
...................................................
Examples in context
'Volkswagen's Road to Recovery Has Bigger Bumps Ahead
On the face of it, Tuesday was Volkswagen's red-letter day. The company stated record annual car deliveries and confirmed reports that it was very close to settling with U.S. legal authorities over the 2015 emissions scandal.'
The Wall Street Journal, 11 Jan. 2017
.............................
'An Enchanted Evening of Indian Dance Under a Turner Sky
Tuesday was the 70th anniversary of India's independence ; it was also the day of Lord Krishna. But rain had fallen all afternoon in New York ; things looked inauspicious for the outdoor Erasing Borders Festival of Indian Dance event that evening. But fate turned the program, set beside the harbor in Lower Manhattan, into enchantment — even sublimity.
Clouds lifted on the horizon ; they joined light, water and sunset to create a background worthy of a Turner painting. And the diversity, color and vitality of Indian dance itself made the foreground spellbinding. An alchemical ingredient was the lighting, which subtly increased as daylight waned : fabric and jewelry gleamed as if they were phosphorescent.
Light, color, music, dance, ancient traditions reaching across the globe to this city — magic. Watching at the end of a stressful day, I kept thinking, "This is one of the great evenings of my life."
The outdoor Erasing Borders event — part of the Battery Dance Company's yearly outdoor festival — has been since its first year, 2008, one of the red-letter days in the New York dance calendar. '
The New York Times, 16 August 2017
...................................................
Everyday usage
My college graduation was a real red-letter day for my whole family.
Back in 1986 Jim had his first picture published in BBC Wildlife Magazine. `That was a real red-letter day for me !' he confesses.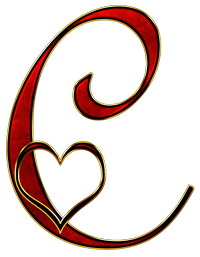 Sorry, I'm afraid it's the wrong answer. Please try again.
Sorry, wrong answer. Please try again.
---
Missed last week's phrase ? Catch up here