Click below to listen to the phrase.
Choose the correct definition a, b or c.
Sorry, wrong answer. Please try again.
Sorry, wrong answer. Please try again.
Well done ! That's the right answer.
'Pull the other one', is a British English phrase used to tell someone that you think they are joking or not telling the truth. `One' in this expression refers to someone's leg.
'It's got bells on', in spoken English, is an extension of the phrase.
French translation
À d'autres !, Tu me fais marcher
How NOT to translate : *tire sur l'autre, elle a des cloches
...................................................
Examples in context
'HKEX bid for LSE rings all the wrong bells
London investors sent a message to Hong Kong Exchanges & Clearing on Wednesday : "Pull the other one – it's got bells on."
That old British expression of disbelief was apparent in the feeble 5 per cent jump in the London Stock Exchange's shares. HKEX hopes to buy LSE for an enterprise value of £31.6 billion ($57 billion). If this was likely to succeed, shares should have jumped by the 23 per cent premium offered.
The world's great bourses are national institutions, or at least civic ones. Takeovers and mergers typically fail for this reason.'
Financial Review, 12 Sept. 2019
...................................................
Everyday usage
Helen, mountain climbing ? Pull the other one, it's got bells on – She can't even climb a ladder without feeling sick !
John : 'UK interest rates have risen from 0.5% to 0.75% because the monetary policy committee (MPC) believes the labour market is at full employment and wage growth is set to explode.'
Helen : 'Pull the other one, it's got bells on. I don't buy it.'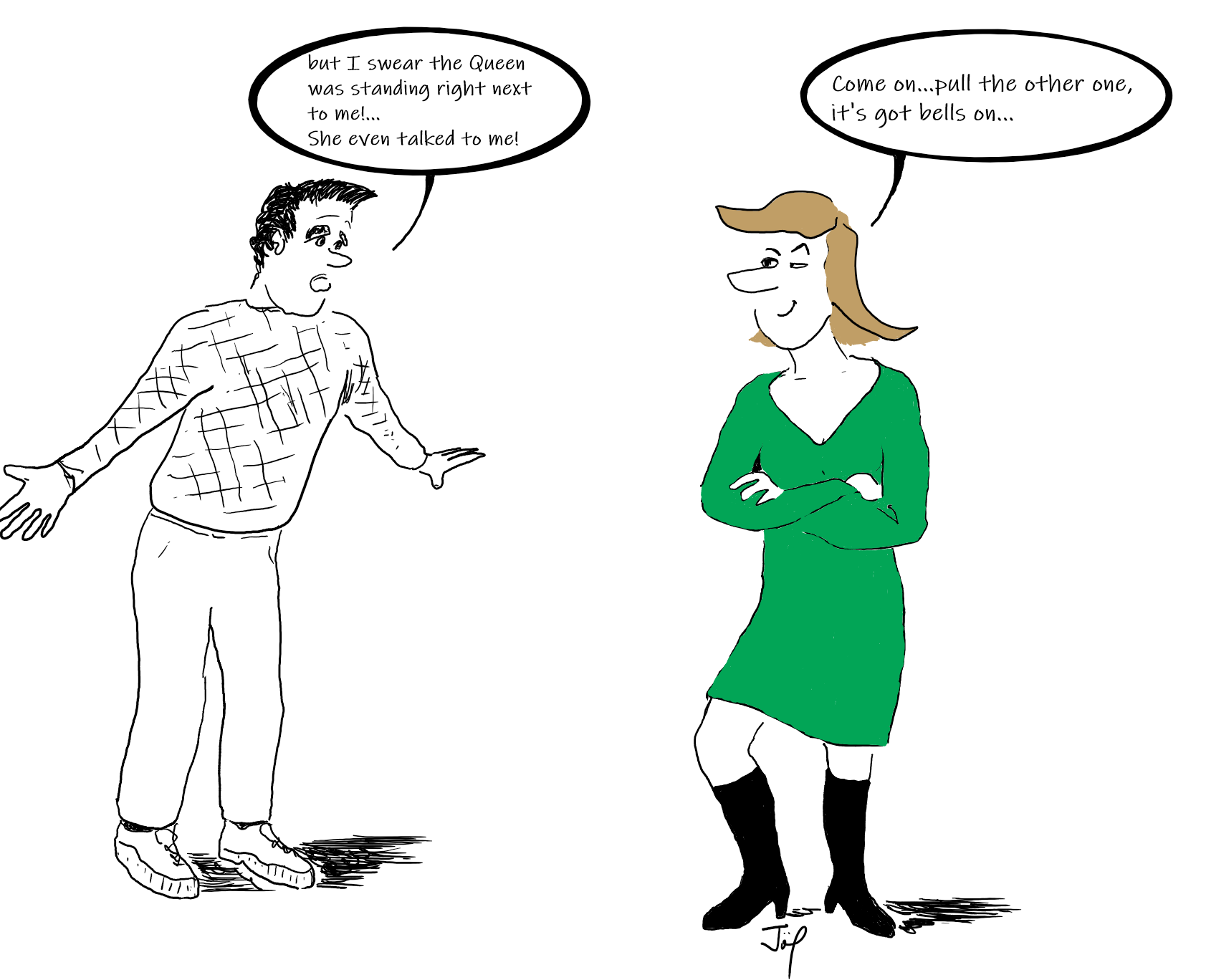 ---
Missed last week's phrase ? Catch up here