---

Click below to listen to the phrase.
Choose the correct definition a, b or c.
Sorry, wrong answer. Please try again.
Sorry, wrong answer. Please try again.
Well done ! That's the right answer.
A hidden agenda is a secret, underlying motive behind a plan. It is a plan disguised as another plan.
It is thought to be a modern expression, reportedly first used in 1985.
French translation
intentions cachées, arrière-pensée
How NOT to translate : *un programme caché
...................................................
Examples in context
'Now that the leaders have left COP21, what happens next ?
Everyone said the right things. The prospects of a deal, haven't been harmed, even if they weren't hugely advanced.
On Tuesday the more regular routines of COP life kicked in.
Minister Fabius has promised openness and transparency.
"No hidden agenda, no secret plan, no text in our pocket," he told the meeting.
He then hopes to guide the negotiations to a successful conclusion and to utter the four words that climate delegates have been waiting years to hear.'
BBC News, 1 December 2015
............
'Did Michelangelo Have a Hidden Agenda ?
Never mind the Da Vinci Code — what about Michelangelo's secret messages ?
On the 500th anniversary of the artist's first climb up the ladder in 1508 to paint the Sistine Chapel ceiling, a new book claims he embedded subversive messages in his spectacular frescoes — not only Jewish, Kabbalistic and pagan symbols but also insults directed at Pope Julius II, who commissioned the work, and references to his own sexuality.'
The Wall Street Journal, 14 November 2008
...................................................
Everyday usage
Their company is very honest and trustworthy, they don't seem to have a hidden agenda.
We stopped working with Moira, we believed her to have a hidden agenda that we weren't aware of.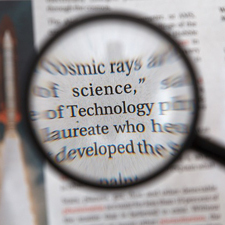 ---
Missed last week's phrase ? Catch up here