---

Click below to listen to the phrase.
Choose the correct definition a, b or c.
Well done ! That's the right answer.
To make a killing means to be very successful, make a lot of money and/or hit the top.
The phrase was reportedly first used in 1907 by Americans who were describing killing a large amount of buffaloes.
French translation
faire fortune, faire un carton
How NOT to translate : *faire une tuerie
...................................................
Examples in context
'City may raise some beach fees
Those using Half Moon Beach and Cressy's Beach at Stage Fort Park will not see any increases, according to the slate of fees proposed by Mayor Sefatia Romeo Theken. And season beach sticker fees for residents and nonresidents alike will remain the same under a new fee scale now pending before the City Council.
"We are looking to raise some fees, but we are not looking to raise the price of the stickers for residents," the mayor said. "No resident that buys a sticker for our beaches will have to pay any more.
"We're not looking to make a killing," Romeo Theken added. "But this would enable us to generate some additional revenue while not hurting our own Gloucester residents and only raising the fees by minimal amounts for some of our visitors."'
Gloucester Times, 21 April 2016
............
'Classic cars not such a safe bet anymore
Just a year ago, it seemed that old cars had joined old paintings and old wine as the safe bet for investment cash, assuming you had any. While the housing market, both here and globally, was just beginning to climb out of the mess of 2008 to 2014, classic cars were making serious money at auctions, especially if they were either rare, owned by a celebrity or, preferably, both.
That celebrity connection can really rock the auction block. An interesting comparison was made last week when legendary car-nut and occasional comedian Jerry Seinfeld put some of his beloved collection of classic Porsches up for auction. One of those cars was a rare, white 1989 Porsche 911 Speedster but, by chance, there was another almost identical model for sale by the same auction house, Goodings.
Oddball or unusual cars can also make a killing.
At last weekend's Amelia Island Concours event in the US, Sotheby's auctioneers brought down the hammer on a 1964 Peel P50 – the smallest drivable car ever built and once made famous in a series of gags on Top Gear.'
The Irish Times, 6 April 2016
...................................................
Everyday usage
With this new product, and the projected profits it has, we are set to make a killing.
They sold over a million units in the pharmaceuticals sector- they made a killing !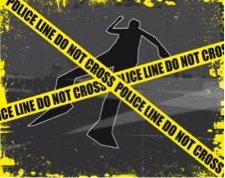 Sorry, wrong answer. Please try again.
Sorry, wrong answer. Please try again.
---
Missed last week's phrase ? Catch up here