Sorry, wrong answer. Try again and expect to see this one again ;)
Well done ! That's the right answer.
'to miss the memo' means to be unaware of the current state of affairs, to be or to remain uninformed, especially about something that is common knowledge to everyone else. You can also use the phrase 'to get the memo'.
French translation
rater le film, louper un épisode
How NOT to translate in French : *manquer le mémo
...................................................
Examples in the press
'Google Responds To Play Store Lawsuit, Makes Some Good Points
In case you missed the memo, Google is being sued by 36 US states over the Play Store. It didn't take Google long to respond to that Play Store antitrust lawsuit, as it issued a response on its official website.
The response was issued by Wilson White, Google's Senior Director of Public Policy. He does make some good points in his response. The lawsuit says Google is using "anticompetitive tactics" in order to "diminish and disincentivize competition in Android app distribution".'
Android Headlines, 9 July 2021
.....................
'San Jose residents defy orders, light fireworks
San Jose residents lit up the night sky on Independence Day, ignoring weeks of pleas and threats from city and county officials to not set off illegal fireworks. (...) "This went on for hours last night," Ngo wrote in a tweet. "Apparently, all of San Jose missed the memo that we are in a drought & fire season and fireworks are illegal."'
San José Spotlight, 6 July 2021
.....................
''I have 'pandemic brain'. Will I ever be able to concentrate again ?
When lockdown hit, I became distracted, unfocused – and overwhelmed. But there are ways to recover
I can pinpoint the exact moment that I realized my brain was still broken from the pandemic.
(…)
Beginning in the spring of last year, with the first lockdown, I'd often get distracted and overwhelmed, then lose the plot of my task – a common Covid-era affliction. (The simple act of folding laundry became a slapstick-worthy fiasco.) But now I was fully vaccinated, making plans, and even socializing indoors again. Life was starting to appear almost, well, normal. I felt good. Why had my brain missed the memo – and could I get my trusty pre-pandemic brain back ?'
The Guardian, 24 June 2021
...................................................
Everyday usage
Why is this guy going 'tsk tsk' ? Did I miss the memo that it's uncool to recline your seat on a short-haul flight ?
Littering is plain bad and disrespectful. Did some smokers not get the memo ?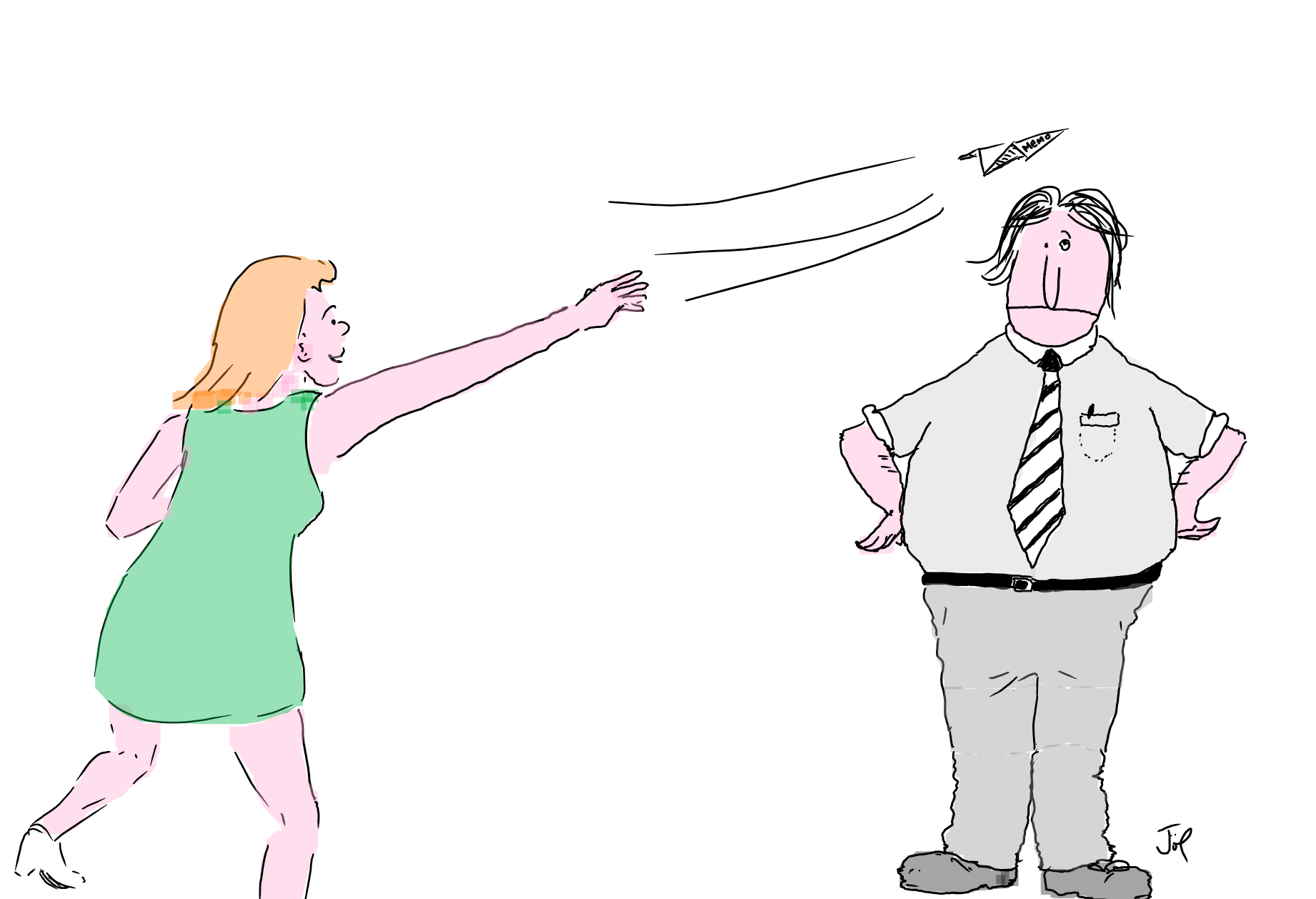 EnglishTonic and Claramedia, 9 June 2021
Sorry, wrong answer. Please try again.
---
Missed last week's phrase ? Catch up here