---

Click below to listen to the phrase.
Choose the correct definition a, b or c.
Sorry, wrong answer. Please try again.
Well done ! That's the right answer.
Banker's hours refers to the times of the day that bankers would open in the 1800s. It generally means between 10am and 3pm, often with a long lunch break. A job with banker's hours is considered to be easy, with a short and manageable working day.
French translation
….. errr…. this one is open to suggestions really …. :)
How NOT to translate : *des horaires de banquier
...................................................
Examples in context
'Fall trout stocking will be heavyweights
A black bear that approached at least five people in the Ramapo Mountain State Forest was killed by state officials last week.
It's big trout time this week.
After a scaled-back fall stocking last year, the fall stocking with 14- to 22-inch rainbows begins Tuesday with 16 large rivers stocked.
Recent national research found a number of bear attacks occur between 10 a.m. and 4 p.m., banker's hours. An Idaho black bear this month bit a guy who was in his sleeping bag at 4 a.m. Another guy in the tent shot the bear with a .45 pistol.
After a couple days of sunshine and with the lake turning over, fishing has started to pick up, said Laurie at Dow's Rentals at Lake Hopatcong.'
Daily Record, 10 October 2015
...................................................
'Reporting While Black
The police officer had not asked my name or my business before grabbing my wrists, jerking my hands high behind my back and slamming my head into the hood of his cruiser.
"You have no right to put your hands on me !" I shouted lamely.
"This is a high-crime area," said the officer as he expertly handcuffed me. "You were loitering. We have ordinances against loitering."
Tough indeed. Street gangs rarely keep banker's hours, rent office space or have exclusive dress codes. A gang member might hang out on a particular corner, wearing a T-shirt and jeans, but one is just as likely to be standing on that corner because he lives nearby and his shirt might be blue, not because he's a member of the Crips, but because he's a Dodgers fan.'
New York Times, 30 September 2007
...................................................
Everyday usage
The shop across the road has banker's hours. It's not open in the evening.
The position is quite relaxed and simplistic work, offering banker's hours. The future employee will work from 11am to 3pm.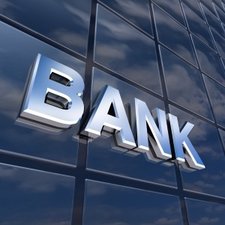 Sorry, wrong answer. Please try again.
---
Missed last week's phrase ? Catch up here