Sorry, wrong answer. Please try again.
Well done ! That's the right answer.
If you say that it is brass monkeys or brass monkey weather, you mean that it is very cold weather.
The full expression is 'cold enough to freeze the balls off a brass monkey', although this is not often used.
It may refer to a brass rack called a monkey which was used to store cannonballs. When it was very cold, the brass tray would contract and get smaller, causing the balls to fall off.
The phrase is informal British English.
French translation
il fait un froid de canard
How NOT to translate : *Il fait un temps de singe en laiton
...................................................
Examples in context
'Wild weather spurs driving warning
Dunedin police have sounded the alarm as "brass monkey" weather creates a perfect storm for carnage on the roads this holiday weekend.
"That extra 20kmh over the limit is only going to get you to the next car ahead of you faster," Senior Sergeant Craig Dinnissen said'.'
Otago Daily Times, 1 June 2019
............
Met Office could use slang like 'chucking it down' to help people understand forecasts
'It's brass monkeys out there, and it could be raining cats and dogs later,' could be used in the weather forecasts of the future.
The Met Office is planning to include regional slang terms in its weather reports after research found millions of Britons do not understand the official terms and symbols used.'
Almost half of respondents (48%) of the Met Office survey were unsure which icon represented intermittent rain, with only a little over one in 10 (14%) able to identify the symbol for sleet.
Derrick Ryall, Head of Public Weather Service at the Met Office, said : 'The range of slang for rain alone demonstrates the breadth and diversity of the English language and the varying terminology used across different parts of the UK.'
Metro, 5 Feb. 2018
...................................................
Everyday usage
Cor, it's brass monkeys out there tonight !
I'm so sick of the brass monkey weather this winter – I've been constantly cold for months !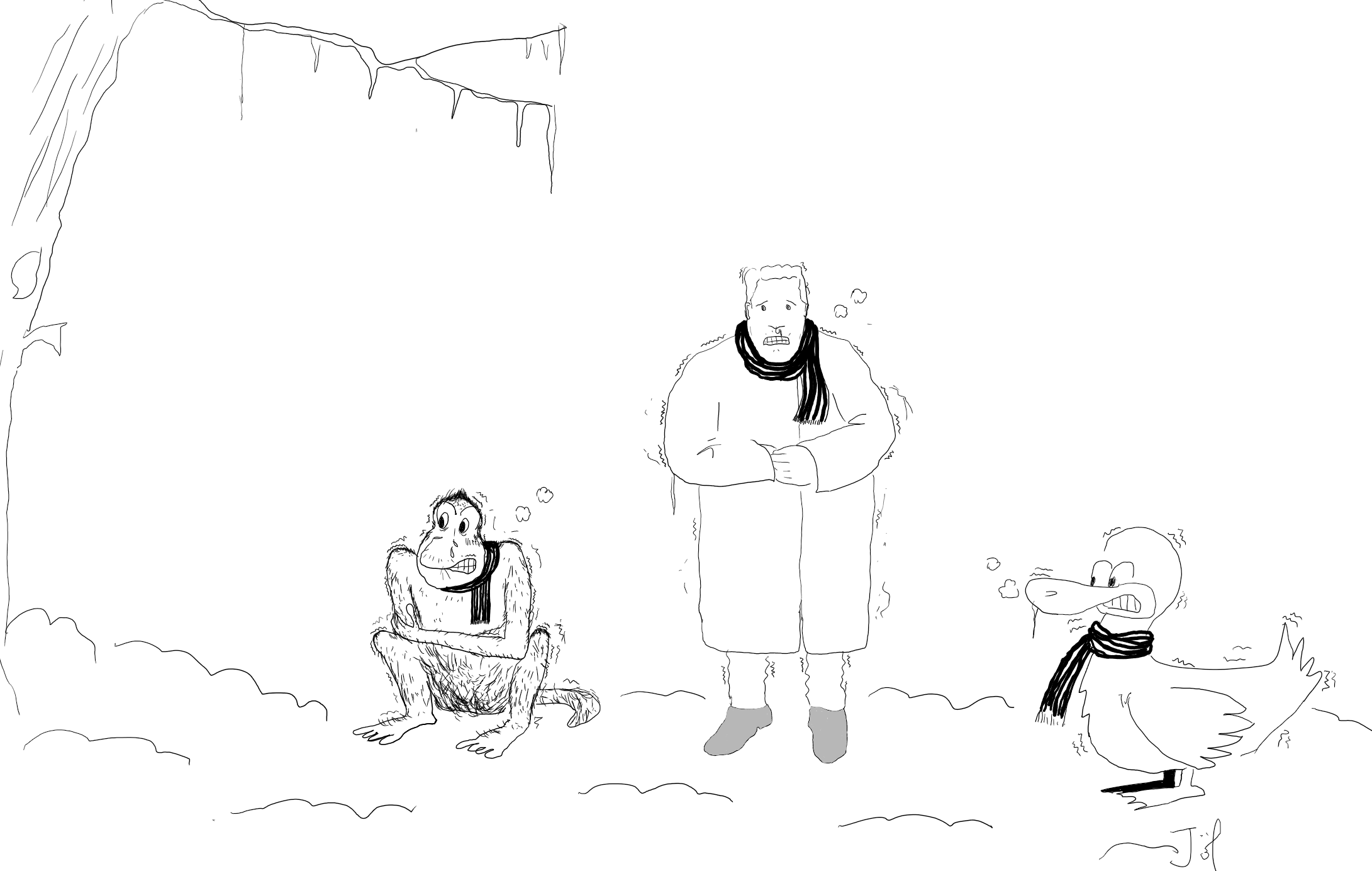 Sorry, wrong answer. Please try again.
---
Missed last week's phrase ? Catch up here